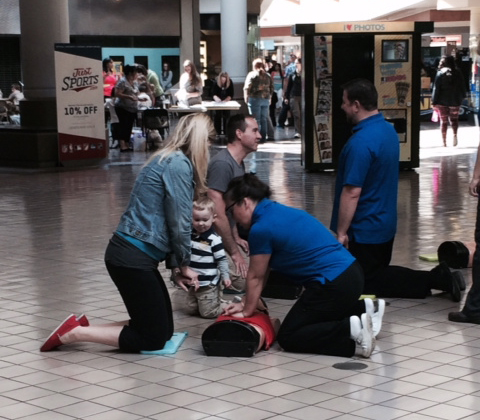 Mall CPR - STEM Academy - Harrison/CKFR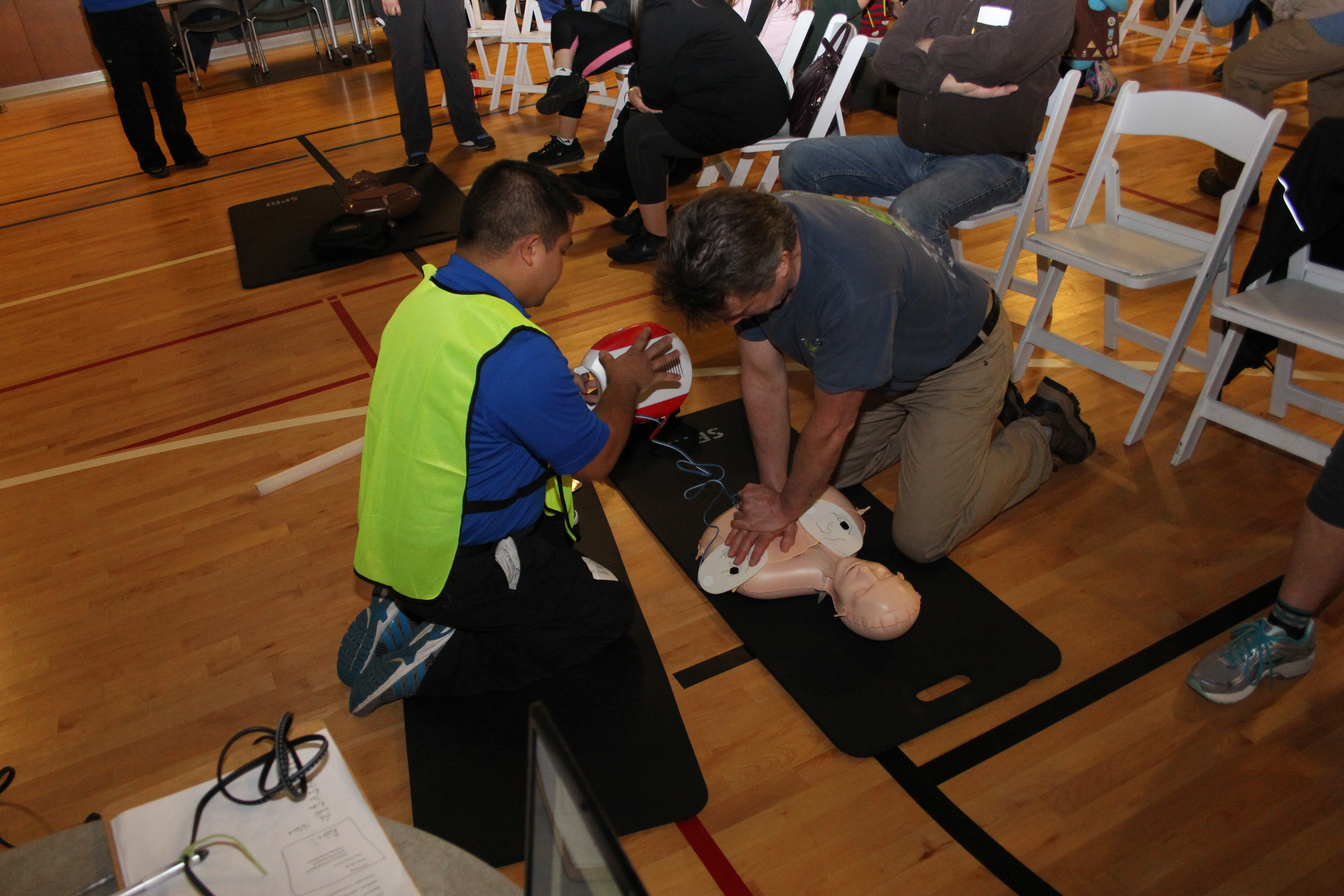 CKFR and Harrison - Mass CPR Training Event YMCA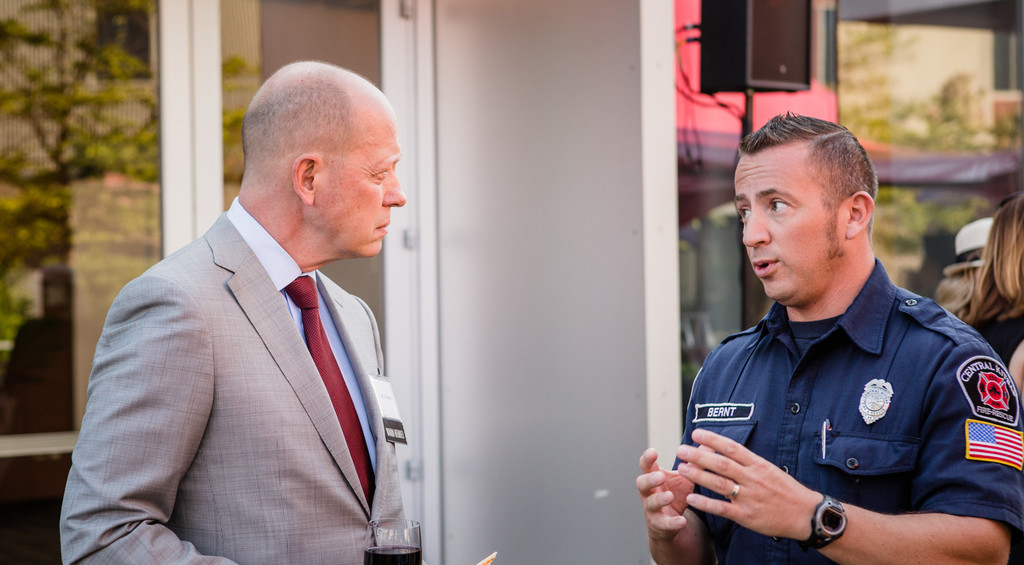 Harrison Gala-CKFR-Raising Funds for the Lucas Device
Welcome to Kitsap County Resuscitation
Kitsap County Resuscitation Academy
Upcoming Kitsap Community CPR Events:
Central Kitsap Fire and Rescue has free CPR classes every 3rd Thursday of the month. Please call to register and for more information – 360-447-3550
Cardiovascular disease is the single greatest cause of death in the United States. Each year upwards of a quarter of a million persons receive attempted resuscitation from cardiac arrest by Emergency Medical Services (EMS). The prognosis for the majority of these arrests remains poor.
Quality CPR is a means to improve survival from cardiac arrest. Scientific studies demonstrate when CPR is performed according to guidelines, the chances of successful resuscitation increase substantially. Minimal breaks in compressions, full chest recoil, adequate compression depth, and adequate compression rate are all components of CPR that can increase survival from cardiac arrest.
In order to have effective HP CPR ALL involved must work as a team, not as separate entities.
The Kitsap Resuscitation is about one unified team with one unified goal – Optimal Resuscitation!
Community Members – Central Kitsap Fire and Rescue – Harrison Hospital
FIRST ANNUAL WEST SOUND'S SAVE A LIFE MARCH – September 10th 2016
Central Kitsap Fire and Rescue – "Hands Only" CPR – FF/Medic – Kevin Bernt
Kitsap County PulsePoint Application
Central Kitsap Fire and Rescue – "High Density CPR" – FF/Medic – Kevin Bernt